Powered By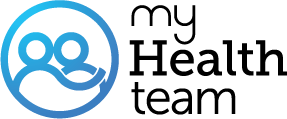 Overview
Blenrep is a prescription drug approved by the U.S. Food and Drug Administration (FDA) to treat relapsed or refractory multiple myeloma in adults who have received at least four other treatments. Blenrep is also known by its drug name, belantamab mafodotin-blmf.

Blenrep is a member of a class of drugs called biologics. Blenrep is a monoclonal antibody designed to attach to myeloma cells. Blenrep is believed to work by binding to cancer cells, causing cell death.

How do I take it?
Prescribing information states that Blenrep is given by intravenous infusion (slow injection into your vein) by a healthcare professional. Blenrep is usually given in a health clinic or doctor's office. It should be administered according to the frequency specified by the physician.
Blenrep is available only as an intravenous infusion.

Side effects
The FDA-approved label for Blenrep lists common side effects including nausea, blurred vision, fever, infusion-related reactions, and fatigue.

Rare but serious side effects listed for Blenrep include low blood cell counts and fetal harm.

For more details about this treatment, visit:

Blenrep — GlaxoSmithKline
https://www.blenrep.com

Understanding Blenrep — International Myeloma Foundation
https://www.myeloma.org/resource-library/unders...
Join today!
Start meeting others who understand