Powered By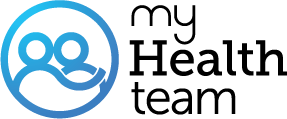 Real members of MyMyelomaTeam have posted questions and answers that support our community guidelines, and should not be taken as medical advice. Looking for the latest medically reviewed content by doctors and experts?
Visit our resource section.
How Can I Keep My Risk Of Getting Multiple Myeloma If My Parents Have It?

My mother(46 years) was diagnosed with Stage II multiple myeloma. Although she was diagnosed, her overall health condition is very good
She's a non diabetic
No renal failure
LDH levels are normal
Albumin is 4.3
Ig is 3.98
No high risk cytogenetics in FISH report. Just because her Ig crossed 3.5, doctor classified her myeloma as per International staging system. I am ensuring she's getting the best treatment possoble. Now my question is, is there any risk of inheritance and how can we protect… read more
Join today!
Start meeting others who understand