Powered By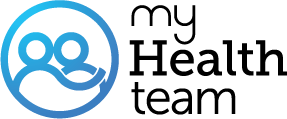 Real members of MyMyelomaTeam have posted questions and answers that support our community guidelines, and should not be taken as medical advice. Looking for the latest medically reviewed content by doctors and experts?
Visit our resource section.
What Creative Life Hacks, Tips, Or Tricks Do You Have, Big Or Small, That Make Your Everyday Life Easier?

Music! I am starting to turn off the TV and listen to more music. It can be very therapeutic to have music blaring and dancing in your living room.
Interesting topic. Hope it gets a lot of responses.
For me, there's always something around the house, with the cars or with relatives, that needs my attention.
I no longer keep a "to do" list on paper or in my head.
I'll take care of what can't be put off and stop stressing about the rest.
Charlie
That's too bad about your transportation but could your family not take you too your Dr. appointments at least.
This is actually some things I've done because of post polio. I use an office chair a lot. I use short handled broom and Swifer mop. If my back is really bothering me but I need to make dinner I can sit on a bar stool to cook and do dishes. I have a lift chair g ok t those times I can't get up by myself. I sleep in a hospital bed so I can lift myself up. I have learned in my almost 62 years to look for ways to accomplish what I need to do with no issues. The only thing I can't seem to accomplish is consistent transportation. I have missed doctors appointments, visiting my parents, and many other things!
I've been recuperating my broken femur took 8 months to heal. I want to be out and about. Being in the house drives me crazy 😛
Join today!
Start meeting others who understand